Okay, I have SO many things buzzing around in my head to write, and I don't know where to start!
1. Father's Day!
Last Father's Day :)
Leading his kids to the cross, even when
we were young.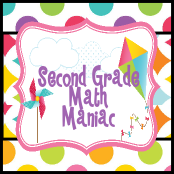 I'm super stoked about this opportunity! Make sure to follow this blog for my post tomorrow (Wednesday)!!
Second, I am making strides towards a TPT store! I will announce it when it comes! What would you like to see there? I'd love to help you make your classroom goals come to life!
Third, because of my amazing giveaway win, I'm returning the favor! When my blog reaches 50 followers I will host a giveaway! To help me get there, invite your friends to follow me! Also, if you would like a product of yours included in the giveaway, email me at allieelliott@yahoo.com! I'd love to support you and get you more followers through my success!
Thanks for sticking with me through my catch-up post! Remember, check out my blog post on Second Grade Math Maniac tomorrow, and invite your followers to follow me so we can have a fun giveaway! Thanks for reading!