Happy Fall everyone! It is FINALLY feeling like autumn in my "hood of the woods", as my mom would say. Some people say that your favorite season(s) of the year are the ones you were born in or close to. That's definitely how I am! My birthday is mid-august, and I love summer and fall!
♥
I have the winner of my Mustache Paper Clips giveaway! Congrats to
Rachel, you have an email waiting for you!!
♥
Have you seen any of the Fall TV Premiers lately? My faves are:
YAY! I am super excited to watch the new season! Episode one was great! I can't wait to see the Glee Project winner on there too!
I love watching and learning from entrepreneurs! It's the geek in me :)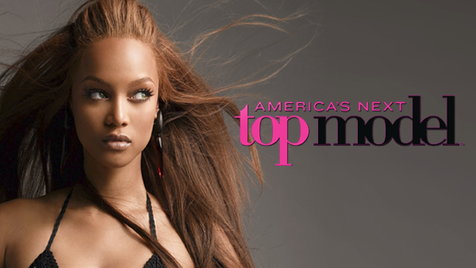 A guilty pleasure!
♥
Do you Instagram? If you somehow don't know what it is, Instagram is a phone app where you can take pictures and make them look vintage-y and cool, and then post them. You can also subscribe to other friends' photos. It's a social network focused on photos! My instagram name is @allieelliott and I'd love for you to follow me! Yesterday I posted a picture of my latest pinterest venture:
The Double Braided Headband: It's super easy and super cute!
Instagram is a FREE app that, if you have an iPhone or android smartphone, you should download immediately!! It is one of my FAVORITE apps!!
♥
Okay, HU-UGE APOLOGY. I didn't post my new feature yesterday:
I had a really busy day! Church, volunteering in the church Sunday school, work, and a great workout! Then I basically fell into bed! But I'm making it up to you now :). Thank you to those of you who commented with suggestions for this feature. Please continue to do so! I really want to hear from you! Today, my post is all about comments. Blog comments are a great way to connect with other bloggers, and share the bloggy love! But I can't stand when it takes me 10 minutes to send one little comment! So I will share tips for (1) bloggers to make their blog commenting section easiest to navigate and (2) commenting bloggers!
1. The easiest commenting form is in the pop up window. Embedding it in the page is fine, too.
2. Moderating comments are the best way to make sure no spam comments are published on your blog. If you leave me a comment, you will see "comment will be posted after approval' or something of the sort. This is because with that setting, all of your lovely comments are sent to my email for approval, before they are seen on my blog. This way I can moderate everything my readers see!
3. With comment moderation, you don't need the pesky word verification! It is super annoying to see that on someone's blog, so just say NO!
Now for the commenting point of view. Blogger is very specific on what html can be embedded into comments. But it's a heck of a lot easier on the person reading your comment when you embed links into it, so we can just click to see your blog, etc. Here is the code I use to put my link into a comment:
The green parts are what you need to keep the same, and the purple words are what you change to your info (blog web address is the first part and the second part is the name of blog). You can copy and paste the code into a document and make the necessary changes. Unfortunately, the beginning portion of every web address http:// or https:// cannot be part of the code.
I add my name on the line before the code when I paste it into a comment, and any announcements I want below it. I also keep this code in an open google docs document on my web browser so I can copy and paste it into my comments! Here's how one of my comments look:
Then, when your comment is published, it will have the link in it! Easy peasy, right?!
I hope this helps you out! When I finally figured out, it really makes blogging easier!
♥
Thanks for stickin' with me through this post! I'm working on some new products for my store, so keep your eyes peeled! Have a wonderful autumn-filled week!!