Before I begin my post, I want to give a warm welcome to my (about) 20 new followers! THANK YOU for following! I hope you enjoy reading my blog and living life with me!
Why the sudden rush to follow my blog? Well, 2 reasons.
My friend Sara is having a HU-UGE giveaway! Over 40 bloggers are involved! WOWZA! I'm giving away a $10 starbucks GC, so if you haven't entered already, head on over by clicking her button!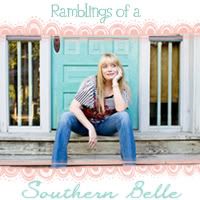 I am sponsoring my new friend Tif (isn't she the cutest?!) this month, and she is having her sponsor giveaway! If you win, you'll get 4 AMAZING prizes! Click on her button to get to her blog!
♥
Now that you've entered to win some FANTASTIC prizes, I thought I'd take a little walk down memory lane, Halloween costume style! Here are some blasts from the past for your enjoyment!
The first Halloween costume I really remember- \
I was Dorothy, and my brother Collin was the scarecrow!
(sorry for the bad picture quality) My brother Peter was Peter Pan, I was
Tinkerbell, and Collin was Captain Hook
Another favorite- Bible style! I was the butterfly of New Life, Collin was a fisher of men,
and peter was Peter the Rock on whom Christ built the Church!
Pippi Longstocking, a pirate, and Popeye!
(Not Pictured) Collin and I were Pharoah and his Daughter, and Peter was a frog (to represent the 10 plagues)
(not pictured) Snow White with 2 of her dwarves.
SO FUN, right?! My mom is Miss Costume Extraordinaire! So now for this year's costume reveal (she definitely helped me with this one too!)
I'm Autumn (the season) and I'm holding a snickerdoodle cake i made for the cake walk that was part of my church's Harvest Festival we had last night for kids to come and have fun and get candy. I volunteered to help as well, and it was a fun way to spend halloween!!
But now it's NOVEMBER! Can you believe it? Anyways, I want to share something that I'm doing for the month:
You may remember my new product I shared:
30 Days of Thankful for your classroom is a great activity for November! You can still pick it up today from my TPT store, and get started tomorrow. It's not too late!
Anyways, I thought, we ALL need to do this! So I'm going to be instagram-ing a picture of something i'm thankful for each day this month, with the hashtag #30daysofthankful, and so should you! Then, you can share all your photos on your blog at the end of the month! So here's my day 1:
It's a throwback thursday picture of my family- I love them eternally, and am SO grateful to have them in my life!