It's that time friends! I'm linking up again this week for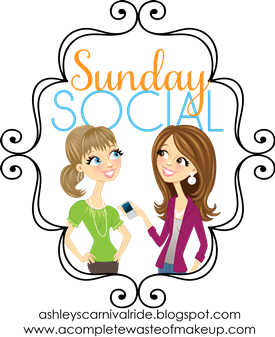 1. Favorite Holiday Movies/TV Specials?
one of my FAVORITE movies!
the oldies are the best!
I love all of the old-timey Christmas cartoons- Rudolph, Santa, The Snow and Heat misers, etc!
And of course the Christmas Day parades!
2. Do you do any volunteering during the holidays?
My family tries to do something- whether it's adopting a family, volunteering in a nonprofit in the area, etc. And every year we put together a Christmas Jar to take to someone in need. I'm putting together a post for more on that later!!
3. Favorite toy received as a child for the Holidays?
One of the top ones for me was my big Barbie house! My parents had someone make it, and it was just SO COOL. My mom painted all the rooms, it had a front door, balconies on the windows, and it stands like 3 feet high! The best part? I get to keep it for my little girls some day!
4. What was your must-have item in high school for the holidays?
Haha! This question cracks me up. Clothes, jewelry, music, shoes, and giftcards topped my lists, but the one item I always wanted, and finally got my senior year...
A phone! And not just A phone- a mint chocolate phone! LOL. I loved that phone so much, but it was HORRIBLE. Oh the many ups and downs of high school life...
5. Item you begged for the most and never got?
I don't really have anything for this one. I have pretty amazing parents!!
6. What do you do on Christmas Eve?
It's been a long-time tradition in the Elliott household to have the extended Elliott family Christmas on Christmas Eve. So my family, and the families of my dad's two siblings gather at my grandparents house (usually) for dinner, dessert, presents, and "The Blessing Room". The Blessing Room was installed when we were little kids, and we all had to perform something for the group- sing or play a song, say a poem, etc. and then we would read The Christmas Story and open a special gift from the grandparents. So Christmas Eve is the one guaranteed time of the year where all of the extended Elliotts come together! We also go to one of the services at our church.
a few Christmas Eve's ago...
♥
Next week I want to start up "How Do I" Sunday again, but I need some advice! Which topic would you like to see?

OH! And make sure you pop over to
Kim's GENEROUSLY giving away FOUR GIFTCARDS! WOWZA!