Hello friends! Happy first Travel Tuesday of 2014! If you're new here, or haven't seen any of my Travel Tuesday post/link-ups, I suggest you start with
THIS post
.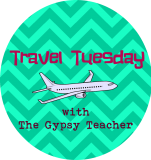 If you've been following along on Instagram, you will have seen that I went to Colorado for about a week right after Christmas with my family. It was such a wonderful time, and it was the first vacation with my brother Collin's fiancée Keirstyn! I wanted to do a little recap of our time in Frisco, which is close to Silverthorne and Copper Mountain in the mountains of Colorado. So here we go!
This is the view outside our family condo in Frisco, isn't it gorgeous!?
My family loves to snowboard and ski while in the mountains! They went to Copper Mountain most of the time we were there. Keirstyn had never skied before, so she took ski lessons and did great! She even got a season pass for free because she completed her lessons!
I am NOT a skier, but I loved to relax at the condo!
Puzzles, reading, and baking are some of my favorite activities!
I also love walking around the different towns in the area, especially ours in Frisco! My parents and I went down to the local coffee shop one morning, Rocky Mountain Coffee Co.
I have been reading Divergent, and started on the trip. It's been really good so far!
While on our morning coffee run, I did a little window shopping around town, and found the CUTEST Bookstore and Tea Bar!
It's like my two favorite things in one! If you're ever in Frisco, it's a must!
A family tradition is to go to a restaurant in Keystone called Kickapoo. It's a tavern-style bar and grill, and the food isn't anything super special, it's just a fun Elliott family tradition!
The cute couple!
And then, of course, we celebrated New Years! My brother Collin just turned 21 last month, so he was pretty excited about the champagne!
We toasted and prayed in the new year, and played cards into the wee hours of the night. It was great fun!
And that's about it! We love coming to Colorado for the vacation and relaxation! It was so nice to be able to be there for a week and really get to recuperate from the holidays! We even brought our dog Sophie this time, and she did great!
Frisco is a great place to be in the mountains, and one of our favorite spots to travel to!
What did you do for New Years? Did you do any holiday traveling? Link up with me!

Allie Elliott
Follow @allieelliott