Welcome to Day 5 of A Merry and Bright Classroom series! I'm so glad you're here! If you missed any of this week's posts, the links are at the bottom! Today I have something SO exciting in store! Make sure you read to the end of the post!
Do you exchange gifts with the other teachers at your school? Maybe with your grade level team? Or just your teacher besties? Well, I've got you covered with three handmade, special gifts that are sure to bring joy to your teacher friends!
The first gift I would suggest is one of the pouches from
my Etsy shop
! All of the items in my shop are handmade by artisans in Tanzania! Some of the creators are independent, others are a part of an organization who teaches them to sew these beautiful bags. My favorite are the large pouches. They fit all of my favorite pens, post-its, and more, and keep them contained in my teacher bag!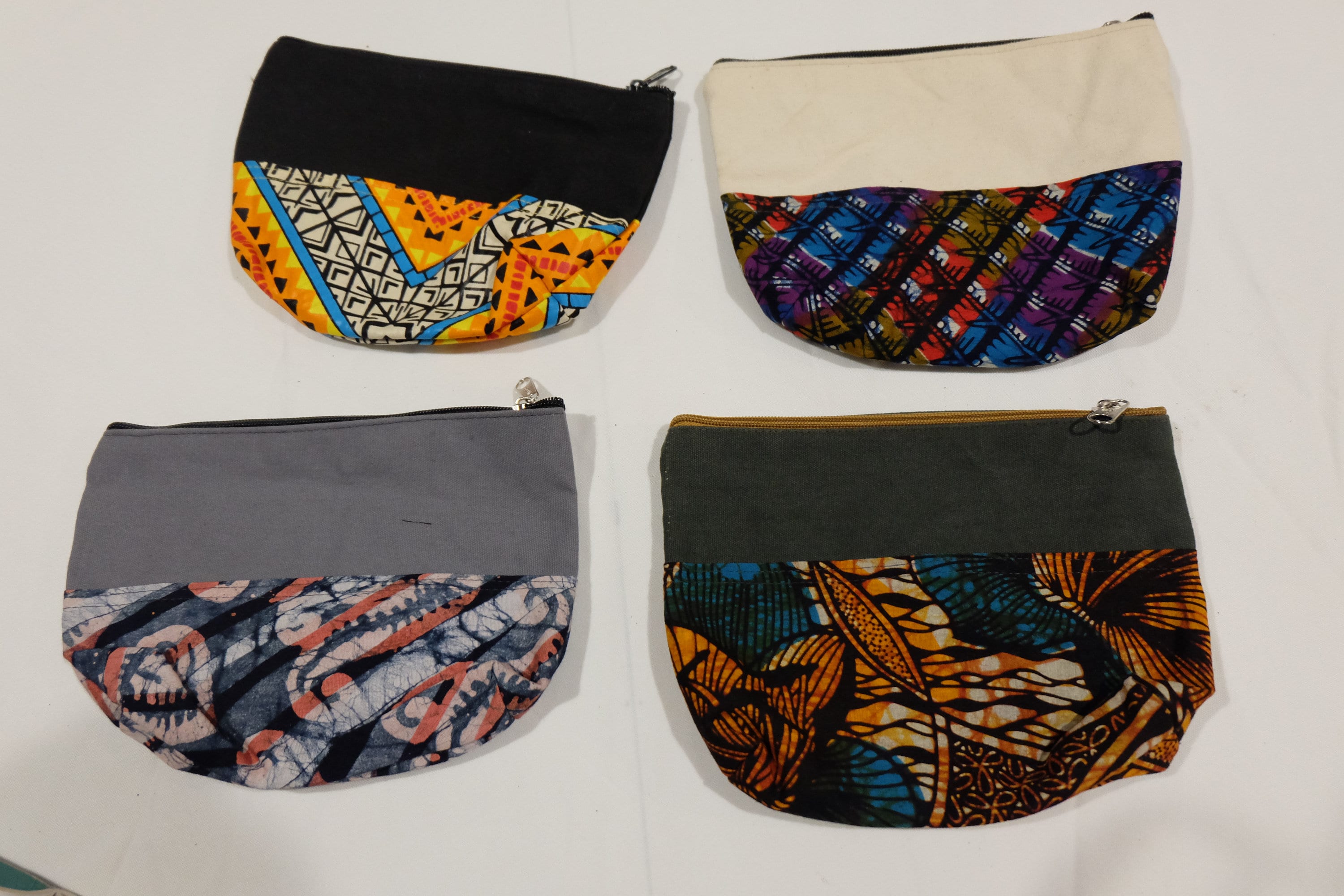 I also love these makeup bags, made by The Binti Project. This project rescues women from trafficking and rehabilitates them- teaching them skills like sewing, farming, cooking, etc. I have several fabric options of these in my shop, and some of them even have a wipeable inside, made with tarp!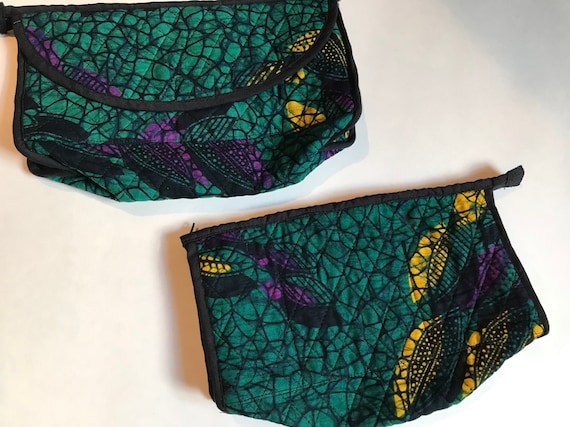 My second suggestion comes from
the Etsy Shop INKChicago
. I found this shop thanks to the #teachergram community! I love that they create beautiful handlettered designs on different items! I especially love this mug: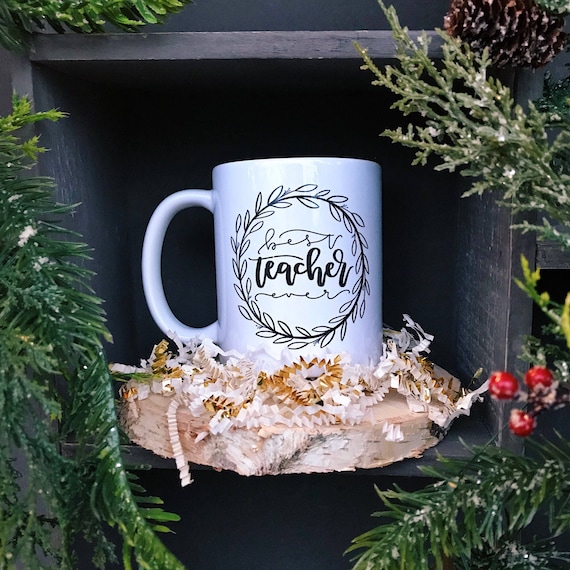 And their STICKERS are my favorite! I currently have the Create lightbulb on my laptop and this one on my Hydroflask!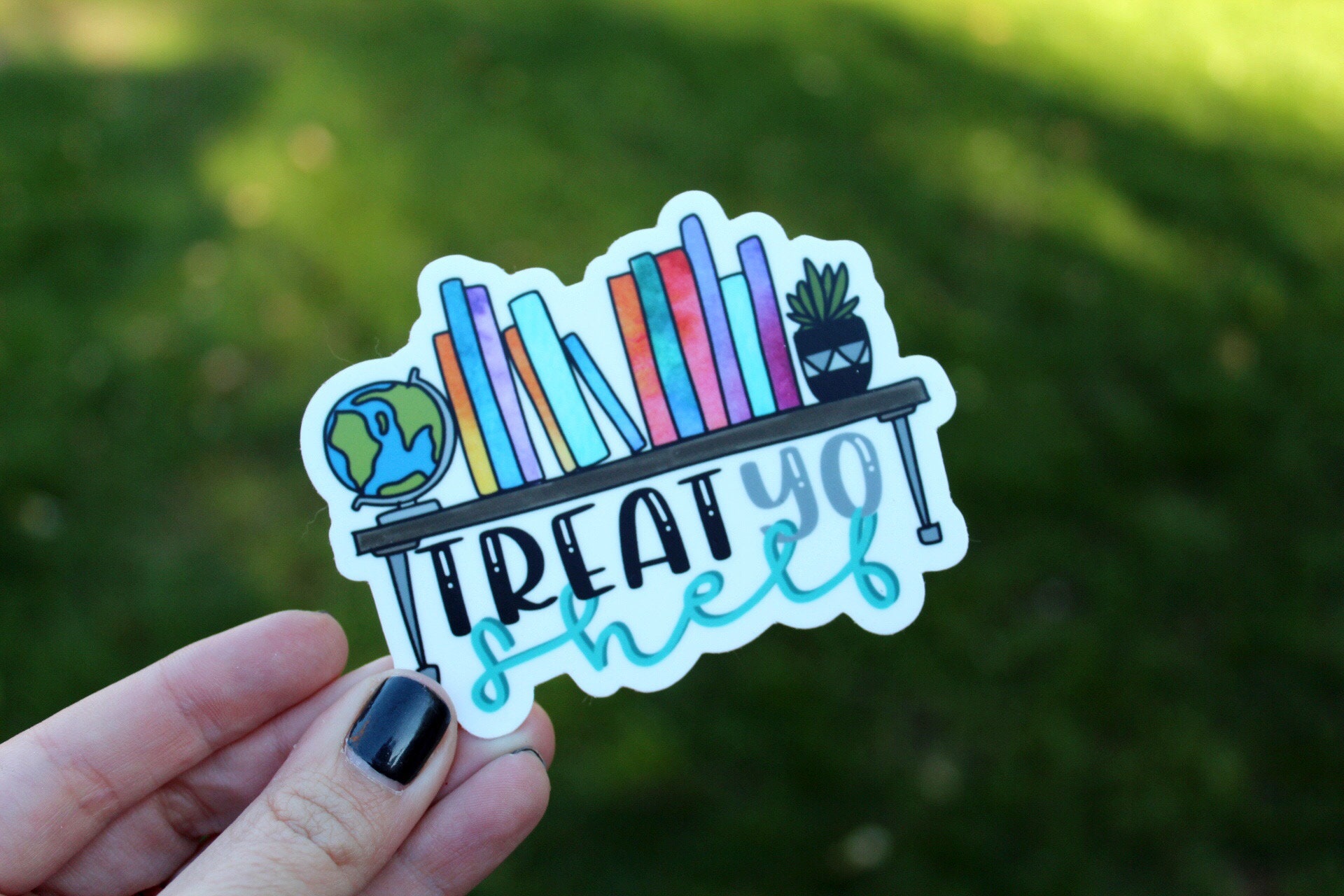 Okay, now for the GRAND finale! TEACHER SHIRTS!! Oh my goodness, how we love them all! There are SO many awesome shirts out there, but I have to say, when I saw this design, I knew I had to make them a part of this blog post series! I LOVE these sellers, and their shop has some phenomenal designs! They are called
WhimsyandWhiteboards
!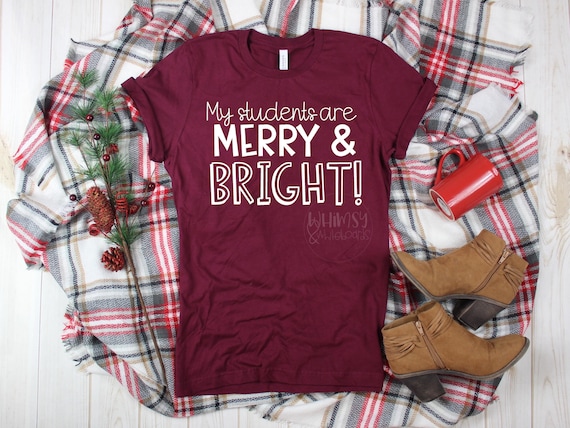 Isn't that the most perfect tee for the holidays?! I think you and your team would look AMAZING rocking these the last week before winter break!
And, it goes so well with my blog series, I asked Kelly, one half of WhimsyandWhiteboards, about partnering up for a giveaway! She is so amazing and is giving one of you awesome teachers one of these beautiful shirts! They have red and green shirts available, and their shirts are super high quality.
The giveaway is super easy and super quick, so make sure you get your entries in! It will close Sunday at 6 pm CST. I will then email the winner to get their information sent to WhimsyandWhiteboards so we can get the shirt to you ASAP! We would LOVE your help to get the word out about our giveaway, and you can share it using this image. Don't forget to link back to this page, so your teacher friends can enter too!
a Rafflecopter giveaway
If you've missed any of the blog posts, here are the links:
Introduction to A Merry and Bright Classroom series
Deck the Halls
A Special Keepsake
Classroom Management Strategies
December Book Recommendations
Thank you for an awesome first week of this series! Come back next week for a whole lot more holiday cheer! Happy weekend, friends!