Hello everyone! I hope you're having a great week! Today I'm looking for some awesome bloggers who may also be online shop owners to collaborate with! So if that sounds interesting to you, keep reading!

As I mentioned earlier this month, I re-started selling in my Etsy shop,
The Allieway
. I sell chocolate-covered pretzel rods that are sprinkled with tasty things or made to look like a bride and groom! Here's a mini-version of my shop right now:
I'm still trying to build my shop, and tweak some things, as well as build my customer base. And that's where you come in! I want to send a few bloggers samples of the items in my shop for their review and collaboration with me on their blog! Now, it would be even more cool if you were also a shop owner, because we could exchange products, collaborate, and post reviews on our blogs for each other's products! Either way, I'm looking to collaborate with 3-5 bloggers who I can send a sampling of all of my Dipstix to, and they will review and promote my shop on their blog. I will also give you a coupon code for your readers to use!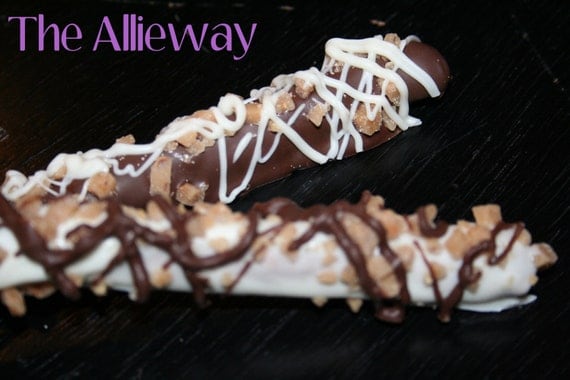 To review, I will send you a sampling of my four Dipstix listed in my shop. You then experience and enjoy them, and write a review on your blog with a coupon code!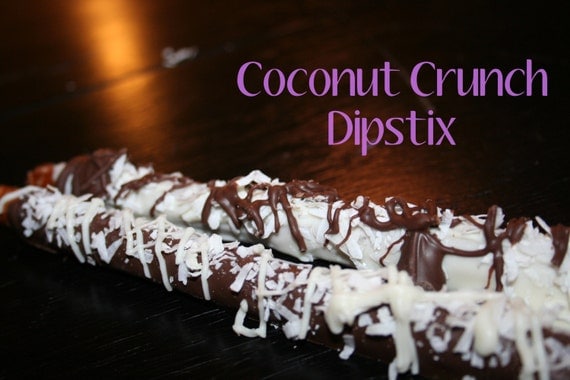 Even better, if you are also a shop owner, we do a little product swap, and review each other's products on our blogs!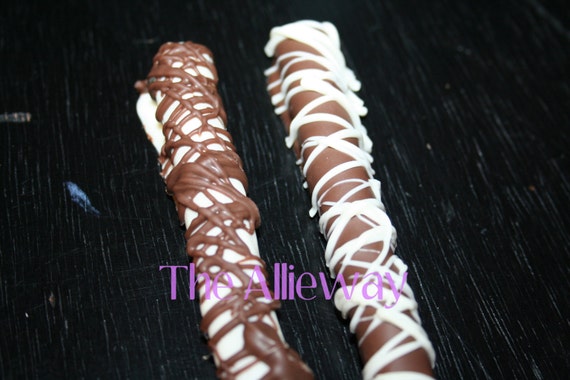 Interested? Email me at allieelliott @ yahoo.com (without the spaces) or comment below with your email address. Make sure to send me a link of your blog when you email me or comment, so I can see if we are a good fit!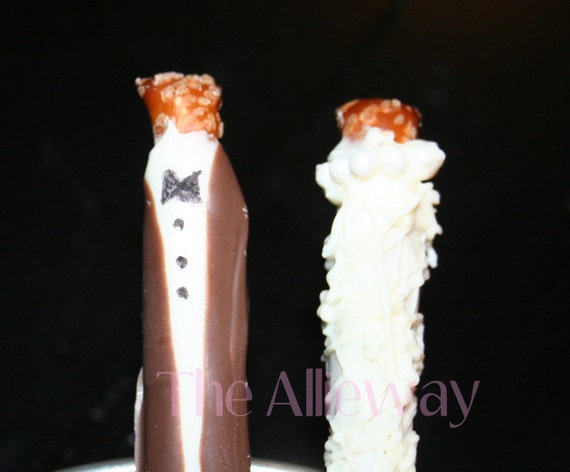 Just so you know, I use almond bark, pretzel rods, coconut, toffee, and more in my creations. If you are allergic to any of these, this collaboration may not be for you.
I love collaborating with other bloggers, so if you have any other grand ideas, be sure you let me know in your email/comment! Thanks friends! I hope to hear from you soon!
Follow @allieelliott